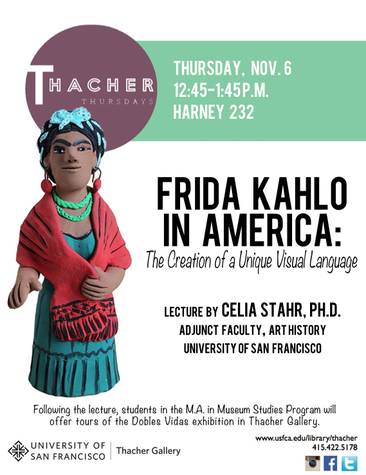 I'm looking forward to my talk today.
If anyone wants to respond to anything I present, feel free to leave me a comment. Also, if you want to see the
Dobles Vidas Mexican folk art exhibition in the Thatcher Gallery at USF, you can see it today after my talk. If you don't have time, then you can catch it up through December 12th.