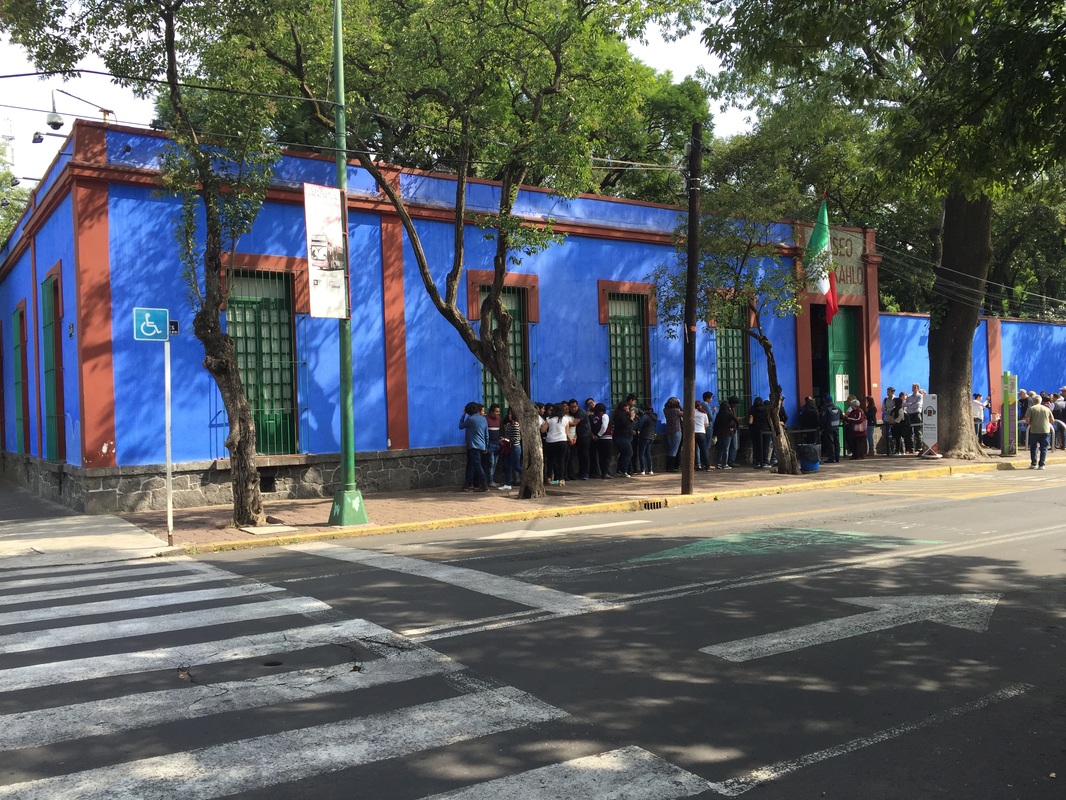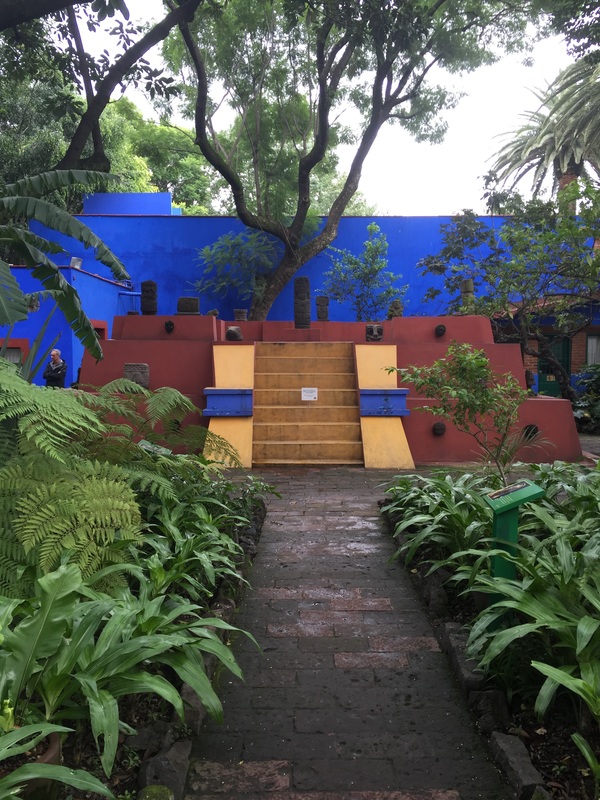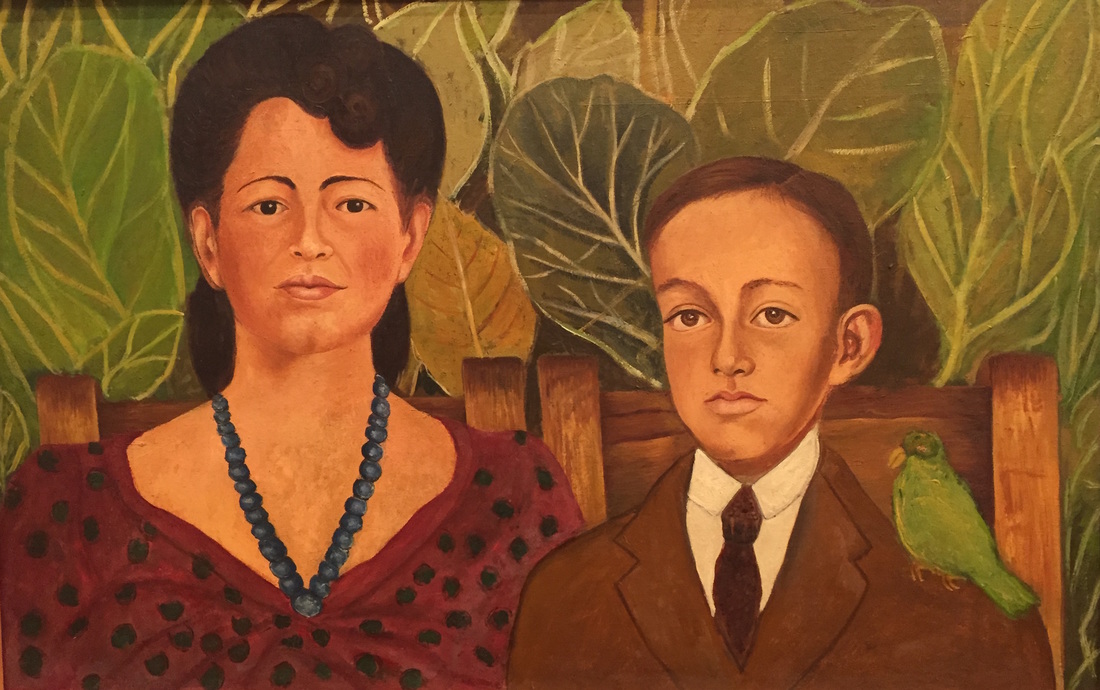 I just returned from a trip to Mexico and, as you can see, I spent time at Frida's house. After Frida died in 1954, Diego Rivera had his wife's house turned into a museum. It was one of the best museums I've ever visited. I try not to have expectations, but it was hard for me to not have any expectations before going to Frida's house. To my astonishment, the experience of being in Frida's space was even more powerful than I had imagined.

There's a lot to take in. Many of the rooms are still furnished as they were, more or less, when Frida died. The other rooms have art hanging in them--some Frida's paintings, some art she found inspiring, and some Diego's works of art. Then, there's the garden in the interior courtyard, as seen above. It's a lush setting with the green of the plants and trees in harmony with the deep blue of the house and the yellow and reddish brown accents. The blue connects to an Aztec water deity named Tlaloc. The importance of pre-hispanic art and culture is seen inside and out, such as the pyramid found in the photograph above. There were two cats that hung out near the pyramid. Could they be Frida and Diego? Many animals roamed the garden in Frida's lifetime--doves, parrots, spider monkeys, deer, hairless dogs, etc.

I spent a long time in the garden where you can sit and enjoy this oasis. The garden was important for Frida. Not only did she spend a lot of time there, but she looked out onto the garden while inside, sometimes while recovering from a surgery. Nature featured prominently in her art, often depicting herself or others in front of a screen of foliage, as seen in the undated portrait she made of Alicia de Morillo Safa and her son Eduardo (above).
​
It was a relaxed environment. No one tried to hurry you out, which was surprising as there's always a line of people waiting to get in, seen in the top picture. They only allow a certain number of visitors at a time to avoid congestion. As I was waiting in line, I imagined a crowded interior with guards rushing you through as I've experienced at some timed exhibitions, but it wasn't like that at all. I was impressed with how everything was handled at the museum--the people working there were friendly and helpful. The visitors were also great. Everyone seemed respectful of the objects in the house and the garden outside. People weren't on their cell phones speaking loudly so everyone could hear their conversations. In fact, I rarely saw people on cell phones in public. It was a nice change. I think Frida would have appreciated the way everyone seemed to be present in the moment.

I'll be writing more short blog entries with pictures from my trip.

​